Villa Zito is named after its last owner, the rich citrus trader Francesco Zito, who bought the villa in 1909. According to Villabianca, the Villa – originally a country house – was founded by Gaspare Scicli, in the first half of the eighteenth century
Antonio La Grua, prince of Carini, became the new owner in the second half of the same century, following the prevailing nobility's custom of owning a dwelling, where to spend the mild season.
The couplet above the entrance door displays a latin sentence, translated into English, well representing this bucolic nature: "Go away from here the quarrels, the dins, the troubles. Here give relief to the soul the peace, quiet and the countryside".
At that time the building, consisting of two elevations, ground and noble floor, was provided with a chapel adjacent to the main plexus, embellished with painted architectures of 1762, that could be reached through suitable openings.
In the first quarter of twentieth century the architect Michele La Cavera, commissioned by Francesco Zito, carried out modifications to the building, giving it its current appearance. According to the taste of the time the renovation of the Villa emphasized features of the sixteenth-century classicist style: the main façade, closed by lateral terraces, presents classical architectonic details, such as the aedicule frames adorning the openings.
At the same time can be dated the vaulted ceilings of the ground and first floor: some tempera decorations were depicted with floral patterns, others decors show neoclassical inspirations or eclectic motifs.
In 1926 Banco di Sicilia acquired Villa Zito to place there the Agricultural Credit and Credit Foncier departments; in 1983 the Villa became the exhibition venue for the artistic collections.
Fondazione Sicilia acquired Villa Zito in December 2005 and committed the restoration works to the architect Corrado Anselmi.
The exhibition area is dedicated to the preservation and displaying of the painting collections and a selection of graphic works.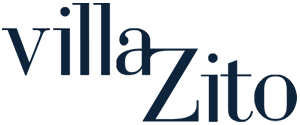 Via della Libertà 52, 90143 Palermo
+39.091.7782180
info@villazito.it
OPENING TIMES
ATTENTION PLEASE:
until 29th August 2020,
Villa Zito will be open each Friday and Saturday from 19 to 24.
For information and reservation click here

From March 1st to October 31st: Monday – Sunday from 9.30 to 19.30
From November 1st to February 28th: Monday – Sunday from 9.30 to 14.30
Last entrance one hour before
Closed on Tuesday
VISIT TO EXHIBITION AREA
Full price € 5
Reduced price (groups minimum 15 persons, the over 65 and special concessions) € 3
Guided tour by reservation only.
Schools and children under 18 admission free of charge.
PRESS OFFICE CIVITA SICILIA
press@civitasicilia.it
Antonio Gerbino – gerbino@civita.it
Tel: +39.091.8887767 – +39.335.413512