The bookshop boasts a wide range of publications, magazines, merchandising concerning the collections or related to art and Sicilian culture, and it's open to the general public, whether or not visiting the Paintings Collection.
Among others publications are included books about the collections on display in Villa Zito and Palazzo Branciforte, achieved by Civita Sicilia in collaboration with the publishing house Silvana Editoriale, each focusing on one of the collections belonging to Fondazione Sicilia's estate:
Stamps
Majolica
Prints and Drawings
Archaeology
Coins and Paintings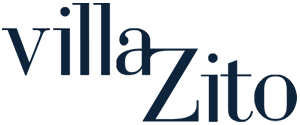 Via della Libertà 52, 90143 Palermo
+39.091.7782180
info@villazito.it
OPENING TIMES
ATTENTION PLEASE:
until 29th August 2020,
Villa Zito will be open each Friday and Saturday from 19 to 24.
For information and reservation click here

From March 1st to October 31st: Monday – Sunday from 9.30 to 19.30
From November 1st to February 28th: Monday – Sunday from 9.30 to 14.30
Last entrance one hour before
Closed on Tuesday
VISIT TO EXIBITION AREA
Full price € 5
Reduced price (groups minimum 15 persons, the over 65 and special concessions) € 3
Guided tour by reservation only.
Schools and children under 18 admission free of charge.
PRESS OFFICE CIVITA SICILIA
press@civitasicilia.it
Antonio Gerbino – gerbino@civita.it
Tel: +39.091.8887767 – +39.335.413512