Educational activities for school, conceived and coordinated by Civita Sicilia, encourage the development of expressive and analytical skills, through an informal learning in close contact with the collections and the extraordinary heritage of art, belonging to Fondazione Sicilia.
Moreover, Educational Services realize specific educational paths in cooperation with the teachers, aimed to meet the needs of each class and to strengthen the link between school and museum.
During temporary exhibitions, teachers and educators can join reserved tours, to discover and experience educational offers tied to these special events.
For further information:
Tel. 091 7782180
didattica@villazito.it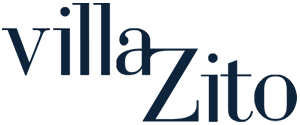 Via della Libertà 52, 90143 Palermo
+39.091.7782180
info@villazito.it
OPENING TIMES
ATTENTION PLEASE:
until 29th August 2020,
Villa Zito will be open each Friday and Saturday from 19 to 24.
For information and reservation click here

From March 1st to October 31st: Monday – Sunday from 9.30 to 19.30
From November 1st to February 28th: Monday – Sunday from 9.30 to 14.30
Last entrance one hour before
Closed on Tuesday
VISIT TO EXIBITION AREA
Full price € 5
Reduced price (groups minimum 15 persons, the over 65 and special concessions) € 3
Guided tour by reservation only.
Schools and children under 18 admission free of charge.
PRESS OFFICE CIVITA SICILIA
press@civitasicilia.it
Antonio Gerbino – gerbino@civita.it
Tel: +39.091.8887767 – +39.335.413512