www.villazito.it uses cookies. Cookies are small pieces of data that allow us to understand how users navigate through our site. www.villazito.it uses the data collected thanks to cookies to make the browsing experience more enjoyable and more efficient in the future.
Cookies do not record any personal information about a user and any identifiable data will not be stored. If you want to disable the use of cookies, you need to customize the settings on your computer by setting all cookies to be deleted or by activating a warning message when cookies are stored. To proceed without modifying the application of cookies, simply continue browsing. www.villazito.it uses the following cookies:
Essential cookies
These cookies are essential in order to allow you to move around the site and make full use of its features, such as accessing the various protected areas of the site. Without these cookies some necessary services, such as filling in forms, cannot be guaranteed.
Funtionality cookies
These cookies allow the site to remember the choices made by the user (such as name, language or region of origin) and provide customized advanced features. These cookies can also be used to remember changes made to text size, fonts and other parts of web pages that can be customized. By using our site, you agree that these cookies can be installed on your device.
Google Analytics
This website uses Google Analytics, a web analysis service provided by Google Inc. Google Analytics uses cookies to allow the website to analyze how users use the site. The information generated by the cookie about your use of the website (including your anonymous IP address) will be transmitted and stored on Google's servers in the United States. Google will use this information for the purpose of evaluating your use of the website, compiling reports on website activity for its operators and providing other services relating to website activity and internet usage. Google may also transfer this information to third parties where this is required by law or where such third parties process the information on Google's behalf. Google will not associate your IP address with any other data held by Google. You can refuse the use of cookies by selecting the appropriate settings on your browser, but please note that if you do this you may not be able to use all the features of this website. By using this website, you consent to the processing of data about you by Google in the manner and for the purposes set out above.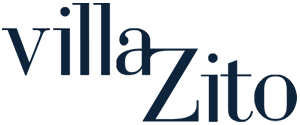 Via della Libertà 52, 90143 Palermo
+39.091.7782180
info@villazito.it
OPENING TIMES
From March 1st to October 31st: Monday – Sunday from 9.30 to 19.30
From November 1st to February 28th: Monday – Sunday from 9.30 to 14.30
Last entrance one hour before
Closed on Tuesday
VISIT TO EXIBITION AREA
Full price € 5
Reduced price (groups minimum 15 persons, the over 65 and special concessions) € 3
Guided tour by reservation only.
Schools and children under 18 admission free of charge.
PRESS OFFICE CIVITA SICILIA
press@civitasicilia.it
Antonio Gerbino – gerbino@civita.it
Tel: +39.091.8887767 – +39.335.413512