The Events Area offers a privileged place for the needs of companies that see "culture" as part of their communication strategies, holding work meetings in a venue of extraordinary artistic value.
The room can accommodate 110 persons and is equipped to provide facilities such as:
multi-point audio and video conferences;
video projections from terrestrial digital sources, slides, digital media in full HD;
Dolby surround sound;
sound recording on digital media;
The Conference Room can seat up to 39 persons and arrange videoconferences with the Auditorium. The Multimedia Room is equipped with screens and projectors.
Cafeteria and restaurant services are provided by the BAR on its premises.
For further information, views and quotations please contact:
Tel. +39 091 6072011
info@fondazionesicilia.it
info@sicilyartandculture.it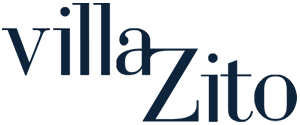 Via della Libertà 52, 90143 Palermo
+39.091.7782180
info@villazito.it
OPENING TIMES
ATTENTION PLEASE:
until 29th August 2020,
Villa Zito will be open each Friday and Saturday from 19 to 24.
For information and reservation click here

From March 1st to October 31st: Monday – Sunday from 9.30 to 19.30
From November 1st to February 28th: Monday – Sunday from 9.30 to 14.30
Last entrance one hour before
Closed on Tuesday
VISIT TO EXIBITION AREA
Full price € 5
Reduced price (groups minimum 15 persons, the over 65 and special concessions) € 3
Guided tour by reservation only.
Schools and children under 18 admission free of charge.
PRESS OFFICE CIVITA SICILIA
press@civitasicilia.it
Antonio Gerbino – gerbino@civita.it
Tel: +39.091.8887767 – +39.335.413512