We wish to inform you that the Decree Legislative n. 196 of 30 June 2003 ("Code in matter of protection of personal data") provides for the protection of people and other subjects with respect to the personal data management.
According to the indicated normative, this management will be characterized to the principles of correctness, lawfulness and transparency and of the protection of your secrecy and rights. According to the article 13 of the Decree Legislative n. 196/2003, therefore, we give you the following information.
The holder management Fondazione Sicilia info@fondazionesicilia.it, fondazionesicilia.it.
In every moment, you can exercise your rights in comparison with the person in charge of management, according to the article 7 of the Decree Legislative 196/2003.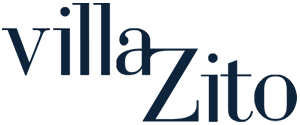 Via della Libertà 52, 90143 Palermo
+39.091.7782180
info@villazito.it
OPENING TIMES
From March 1st to October 31st: Monday – Sunday from 9.30 to 19.30
From November 1st to February 28th: Monday – Sunday from 9.30 to 14.30
Last entrance one hour before
Closed on Tuesday
VISIT TO EXIBITION AREA
Full price € 5
Reduced price (groups minimum 15 persons, the over 65 and special concessions) € 3
Guided tour by reservation only.
Schools and children under 18 admission free of charge.
PRESS OFFICE CIVITA SICILIA
press@civitasicilia.it
Antonio Gerbino – gerbino@civita.it
Tel: +39.091.8887767 – +39.335.413512