ACI – SHOW YOUR CARD
ASSOCIAZIONE ARCI
FAI – FONDO AMBIENTE ITALIANO
FELTRINELLI MEDIA STORE
TOURING CLUB
BNL (employees)
UNICREDIT GROUP (employees)
SELECARD
CTS – Centro Turistico Studentesco e Giovanile
CRAL UNICREDIT BDS
CRAL Dipendenti Regione Sicilia
ISIC – International Student Identity Card
LAZIOcrea Spa (Lazio Service Spa – LAit Spa)
TEATRO DEI PUPI FIGLI D'ARTE CUTICCHIO
ALITALIA customers with boarding pass A/R from Palermo/Roma within 30 days
APC GOLD CARD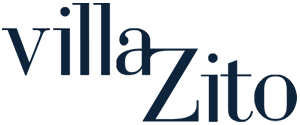 Via della Libertà 52, 90143 Palermo
+39.091.7782180
info@villazito.it
OPENING TIMES
ATTENTION PLEASE:
According to the provisions of the latest Prime Ministerial Decree – 3 November 2020 –
Villa Zito is temporarily closed.

From March 1st to October 31st: Monday – Sunday from 9.30 to 19.30
From November 1st to February 28th: Monday – Sunday from 9.30 to 14.30
Last entrance one hour before
Closed on Tuesday
VISIT TO EXIBITION AREA
Full price € 5
Reduced price (groups minimum 15 persons, the over 65 and special concessions) € 3
Guided tour by reservation only.
Schools and children under 18 admission free of charge.
PRESS OFFICE CIVITA SICILIA
press@civitasicilia.it
Antonio Gerbino – gerbino@civita.it
Tel: +39.091.8887767 – +39.335.413512